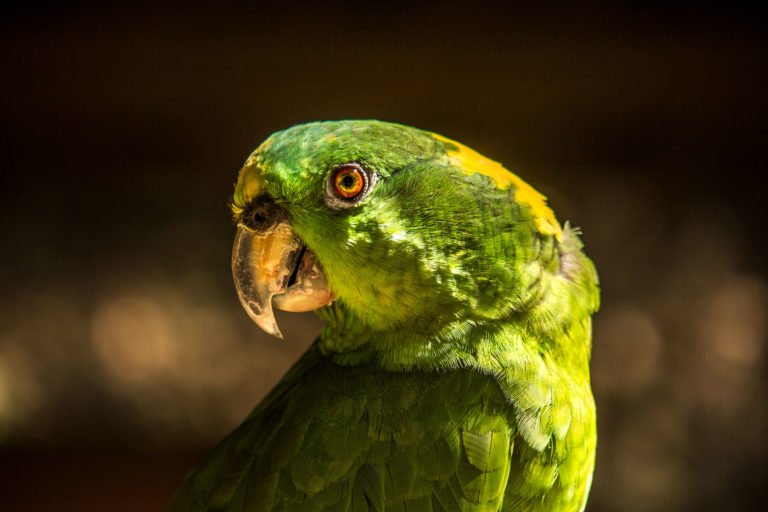 Yellow-naped amazon
Amazona auropalliata
Taxonomía
Nombre científico:

Amazona auropalliata

Familia:

Psittacidae

Género:

Amazona

Especie:

Auropalliata

Nombres comunes:

Yellow-naped amazon, yellow-naped parrot
Biología
Morfología:

Approximately 38 cm tall, wing length 21-23 cm. The yellow-naped amazon is distinguished by its green forehead and crown and a yellow band across the lower nape (back part of neck) and hindneck. The beak is dark gray and is paler towards the base of the upper mandible. The feet are also dark gray.

Reproducción:

Usually these parrots produce clutches of 3-4 eggs occasionally 5.

Dieta:

In common with many parrot species, it feeds on nuts, berries, seeds, and fruit.
Ecología
territorio:

It is found along the Pacific coast from southern Mexico to northern Costa Rica.

Habitat:

Forests in coastal areas.
Amenazas
This species has been uplisted to endangered because information on levels of exploitation and habitat loss, and local population trends, suggest that the species is undergoing at least a very rapid population decline.