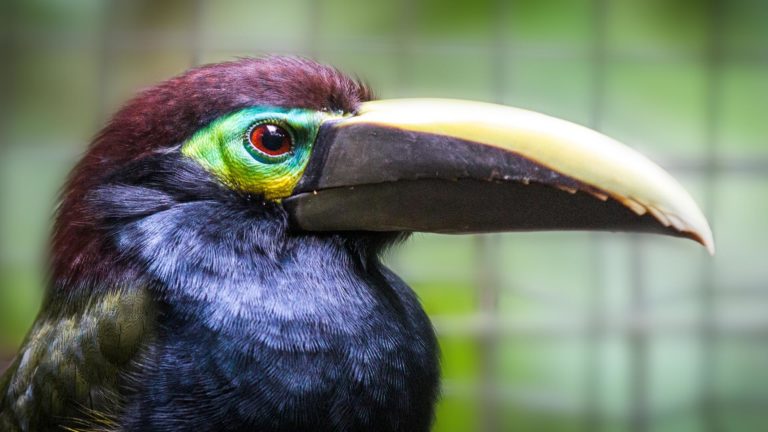 Yellow-eared toucanet
Selenidera spectabilis
Taxonomy
Scientific name:

Selenidera spectabilis

Family:

Ramphastidae

Genus:

Selenidera

Species:

Spectabilis

Common names:

Yellow-eared toucanet
Biology
Morphology:

Has a relatively large beak with a black basal line. The upper mandible is olive / Brown to blackish with the upper portion a yellowish green. Skin around the eye is fluorescent green bright yellow below. It is distinguished from other toucanets by its greater size and a beak without any red.

Reproduction:

Nest are in tree cavities and they lay 2 – 4 eggs

Diet:

Principally a variety of fruits but they occasionally eat insects or small vertebrates.
Ecology
Range:

From the Honduran Miskito Coast in the Eastern part of the country south through Central America to western central Colombia and North Western Ecuador

Habitat:

Humid forest between sea level 1000 of altitude
Threats
Destruction of Habitat is the most important factor. In Honduras trafficking of this species is minimal due to its remote location in the Miskito area. Risk Category: IUCN Red list low worry factor