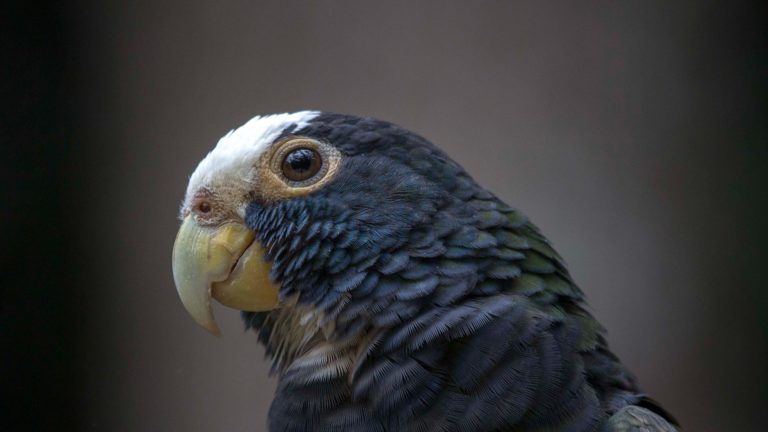 White-crowned parrot
Pionus senilis
Taxonomía
Nombre científico:

Pionus senilis

Familia:

Psittacidae

Género:

Pionus

Especie:

Senilis

Nombres comunes:

White-crowned parrot
Biología
Morfología:

At 24 cm long, it is the smallest of this species. The most notable is its white plumage in its front and crown. The body is greenish with brownish gold shoulders while feathers and tail are dark blue.

Reproducción:

Build nests in cavities situated in tree knots or in hollow palm trunks. They lay 3 to 6 eggs and incubation takes about 26 days.

Dieta:

Feeds on different seeds and ripe palm fruit, corn and sorghum.
Ecología
territorio:

From east Mexico to west of Panama. Lives around coastal areas.

Habitat:

Wet forest like tropical evergreen, but can be found locally in oak pine and low mountain forest.
Amenazas
Deforestation and pet trade

Risk Category: IUCN Red List: Least concern