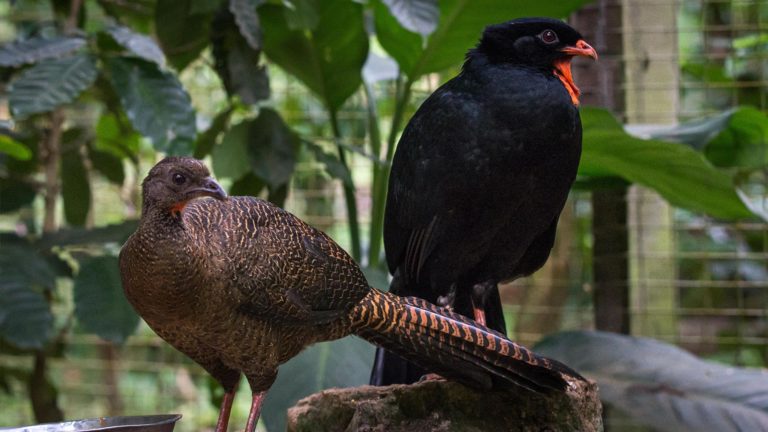 Highland guan
Penelopina nigra
Taxonomía
Nombre científico:

Penelopina nigra

Familia:

Cracidae

Género:

Penelopina

Especie:

Nigra

Nombres comunes:

Highland guan
Biología
Morfología:

The Guan measures between 590 – 650 mm long, with marked sexual dimorphism. The male adult is bright black with no feathers in the neck, where a long bright red dewlap is found. Adult female is brown with black stripes, barred and lacks the dewlap

Reproducción:

They lay one or two eggs once a year.

Dieta:

Mainly fruits and green leaves, as well as different types of insects. They may also feed on small vertebrates, such as mice and salamanders.
Ecología
territorio:

From the south of Mexico, Guatemala, El Salvador, Honduras and Central North of Nicaragua.

Habitat:

Mainly found in cloud forest but also possible in pine –oak forests, also found in mostly humid and densely forested slopes, but has been recorded also in low canopy secondary forest.
Amenazas
Habitat destruction and hunting
Risk Category: IUCN Red List: Vulnerable