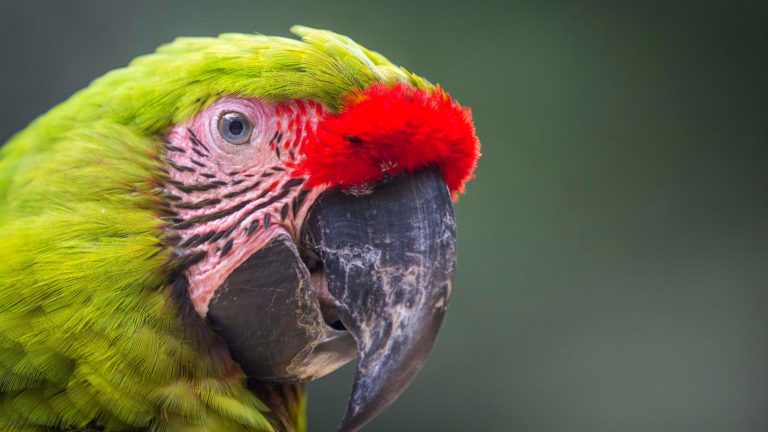 Great green mawaw
Ara ambiguus
Taxonomy
Scientific name:

Ara ambiguus

Family:

Psittacidae

Genus:

Ara

Species:

Ambiguus

Common names:

Great green macaw, Buffon's macaw
Biology
Morphology:

85-90 cm length, 1,44 kg adult weight. Front of head is scarlet red, top of head, neck, and back Green, feathers turquoise blue and base is yellowish olive. Lower back and top of feathers above tail are light blue.

Reproduction:

They form pairs for life and try to inhabit the same nest each year. They nest in cavities in dry tree trunks

Diet:

Seeds and fruits of at least 37 species.
Ecology
Range:

They are found in Central American forests from the Eastern Honduras (Northern Limit) to NW Colombia with an additional isolated population in western Ecuador

Habitat:

They are found in humid forests from the lowlands to 1,500 M Altitude.
Threats
Habitat destruction and ilegal trafficking. Risk Category: IUCN "Red List" ENDANGERED