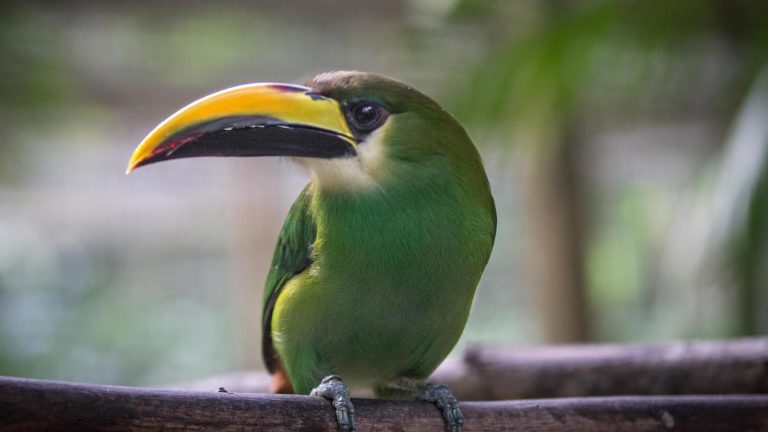 Emerald toucan
Aulacorhynchus prasinus
Taxonomy
Scientific name:

Aulacorhynchus prasinus

Family:

Ramphastidae

Genus:

Aulacorhynchus

Species:

Prasinus

Common names:

Mountain toucan, emerald toucanet
Biology
Morphology:

30 – 37 cm; male. Overall green, with beak yellow and black.

Reproduction:

Nests in tree cavities and deposits 2 – 4 eggs

Diet:

fruits, arthropods and other bird eggs
Ecology
Range:

Found from Southern Mexico through Central America to Venezuela and Peru.

Habitat:

Principally found in mixed mountain forest from sea level to 2,600m, but more common above 900m. They generally prefer the dense Forrest and are usually found in the highest branches of the trees.
Threats
The accelerated destruction of their habitat and hunting for the illegal pet trade. Risk Category: IUCN Red List. Moderate Risk compared to some other toucans.