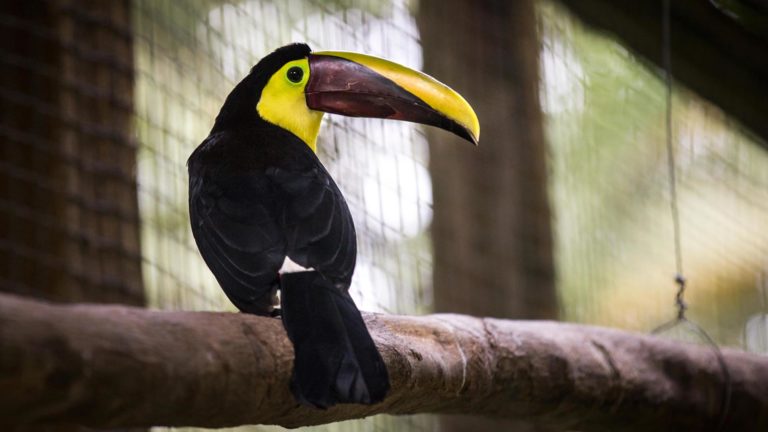 Black mandible toucan
Ramphastos swainsonii
Taxonomy
Scientific name:

Ramphastos swainsonii

Family:

Ramphastidae

Genus:

Ramphastos

Species:

Swainsonii

Common names:

Black mandible toucan, chestnut mandible, choco toucan, yellow-throated toucan
Biology
Morphology:

The male reaches an average 56 cm length and weighs 750 g. The female is a bit smaller, reaches about 52 cm and weighs about 580 g. Plumage is predominantly black, with yellow throat and a red band in chest. Skin around eye is fluorescent green.

Reproduction:

Nests in tree cavities. Generally, lays 3 – 4 eggs.

Diet:

Feeds primarily on fruits, although sometimes will feed on other bird's eggs and small animals.
Ecology
Range:

From Honduras to Pacific Coast of Colombia and Ecuador, up to 200 m.

Habitat:

This species prefers higher grounds and vegetation
Threats
IUCN Red List: Minor Concern